Found the tutorial useful? Donate an amount to allow me to create even more!
Compositing is one of the important part of your render. It allows you to add that final detail to your render to make it look awesome! But Blender's Compositor can get scary most of the times. People don't use the compositor much, as adding one effect makes them add, lots of nodes. After doing it, if you want to change one value of one node, you start searching for that one node and after that searching for another, thereby losing your focus on your render. So to make Blender's Compositor easy and fun to use, I created:
"Photo Editing Nodes"
Photo Editing Nodes is a collection of nodes, which allow you to add Photo editing effects to your render without leaving Blender! All the nodes are highly customizable, so that you can get more options with less nodes. You can drag and drop these nodes, in your scene and in less that 4 nodes, you can get a completely composited render.
Here are a few features of Photo Editing Nodes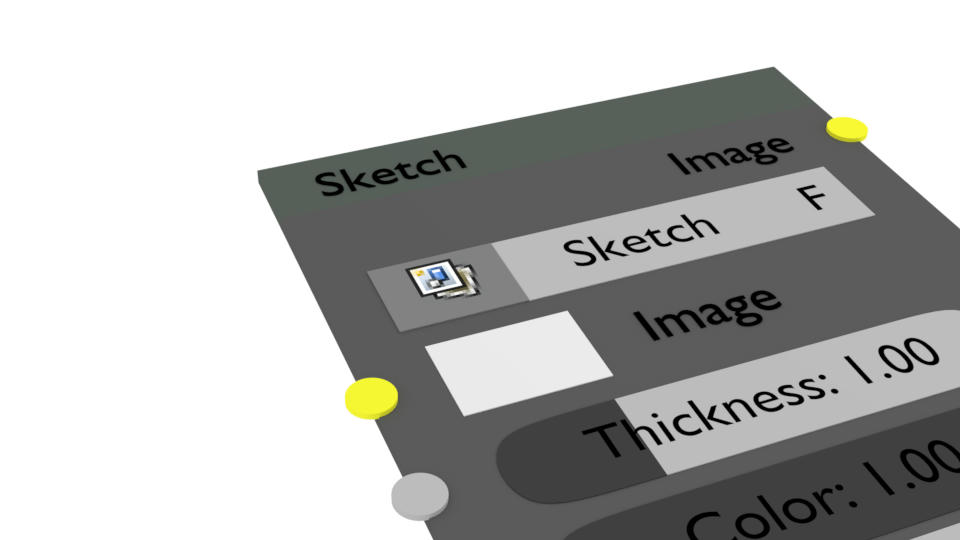 Amazing Nodes!
Photo Editing Nodes come with a variety of nodes, out of which few of them can be used to manipulate your render. The Sketch Node can be used to convert your render into an hand-drawn sketch which can be tweaked to make it even more better!
Collection of nodes
Photo Editing Nodes comes with a collection of nodes, not just for completing your render, but allowing you to use these nodes as building blocks to create infinite amount of combinations for your render!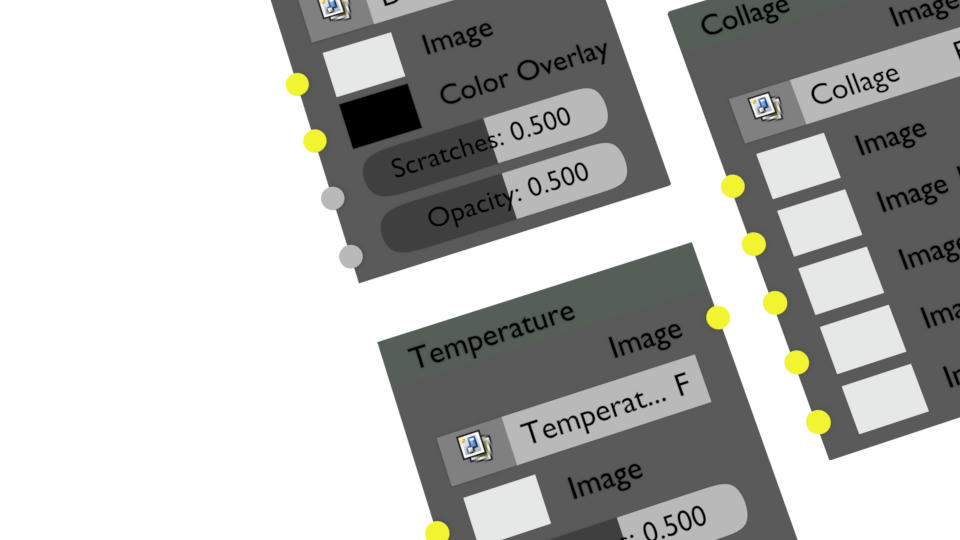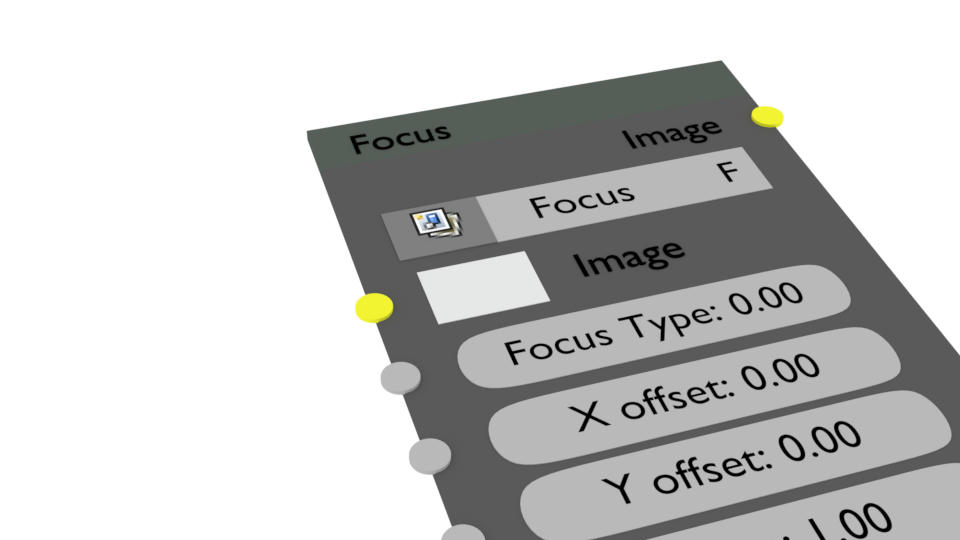 Highly Customizable
Every node in Photo Editing Nodes add-on is not just a box, it is highly customizable so that you can get the most of it with less nodes making it very easy for you to later change your values.
Integrated in an Add-on
Photo Editing Nodes is not just a pack of nodes, it is an add-on designed for Blender, so that you don't have to keep appending nodes in every scene you create! Just activate the add-on and it's done. All the nodes are instantly created for you.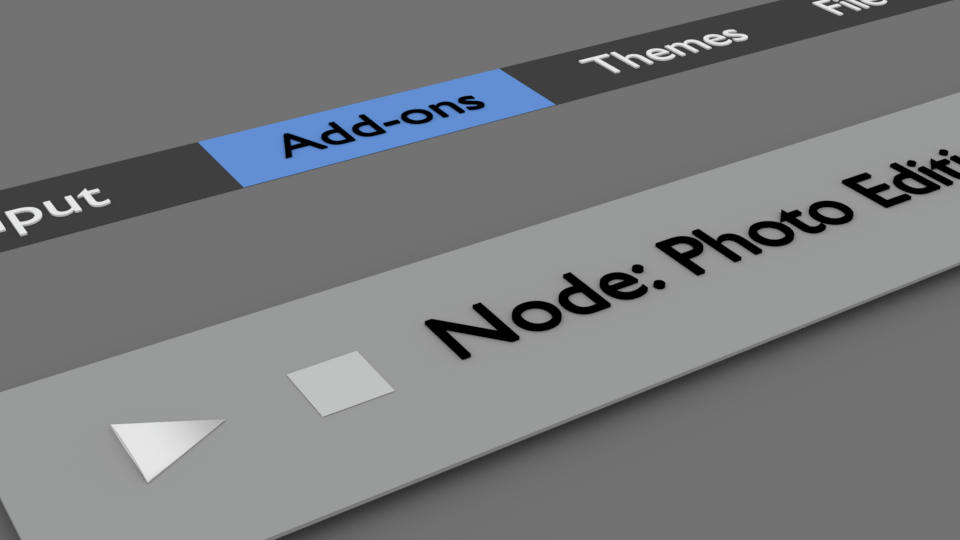 View the Changes in previous updates
In Photo Editing Nodes 3.2
Fixed: Minor set_fake error, appearing for every appended node

Improved: Code used to append the nodes

Improved: Package name

Updated: Add-on version number
In Photo Editing Nodes 3.1
Fixed: A bug where nodes did not append in different operating systems
In Photo Editing Nodes 3
Converted the entire Photo Editing Nodes .blend into an add-on! Now it is much easier to use  😉 

Recreated the 'Dirty Lens' node, which is even more better now!  😎 

Tweak: Decreased Sensitivity of few size values

Tweak: Renamed the 'Find Edges' Node to 'Sketch'

Improved: Choice type nodes. Eg. 'Photo Frame' and 'Focus' nodes
In Photo Editing Nodes 2
Added: The Collage node, which currently supports only 4 images and creates a real time collage of your renders. 😉

Added: The Bloom node, which brightens, and blurs the brightest areas of the render.

Added: The Dirty Lens node, which adds scratches and dusts to the lens of the camera!

Added: The Film Grain node, which adds blurred noise to your render.

Added: The Spotlight Focus node, another node for adding focus.

Removed: The Bokeh node, was basically considered useless ❗

Removed: The Noise node, it has been converted to the Film Grain node.

Removed: The Circle Frame node, as it can be achieved by adjusting a few values of the "Focus" node.

Grouped: The Spotlight Focus, Quick focus node, by creating one single node called "Focus" node. Change the type of Focus by adjusting the 'Focus Type:' value. 😎

Grouped: The Quick Frame, Image frame node, called "Photo Frame" node. Change the type of frame by adjusting the 'Frame Type:' value.

Tweak: Most of the transformation (eg: X-offset, Y-offset) values were made bit more sensitive. 💡

Tweak: The names of most of the nodes, and the input values.

Tweak: Rearranged the inputs for some of the nodes.
File Format: .zip (Add-on)
How many Nodes? 14
Will I receive updates? Yes  
 
Current Version: 3.2
License:

Photo Editing Nodes by Akash Hamirwasia is licensed under a Creative Commons Attribution 4.0 International License.
Download Today and get free updates!
Once you register in my site, you will get completely free updates of this add-on forever!