Kaleidoscope Add-on
A small collection of Nodes for Blender
Experience the Unlimited shades of colors, of the Spectrum node in Kaleidoscope
Experience the Unlimited shades of colors, of the Spectrum node in Kaleidoscope
What is Kaleidoscope Add-on?
Kaleidoscope is a small add-on designed for Blender's Cycles Materials. It adds new nodes which allow you to control the materials from a different perspective. The Nodes are mainly of Input type, along with Vast easy to use controls to completely customize it. Here are the nodes that come with Kaleidoscope Add-on:
Spectrum
Spectrum Node is the major node that comes with Kaleidoscope. It is a Color Palette Node, which allows you to Create – Explore – Use unlimited amounts of colors for your materials. The Node follows the Rules to generate Color Palettes. This includes MonoChromatic, Triadic, and even more. It also comes with Custom Rules that are exclusive to the node. You can modify the Colors generated, Save it for future use, and do even…. even more!
The Online Library of Palettes that comes with Spectrum Node, allows you to browse through hundreds of palettes, with thousands of colors! It has all the essential controls like Shuffling the Colors, viewing history Palettes, and many more utility tools that you would find useful 🙂
The colorful Spectrum Engine allows you to generate any type of Color Palette by making use of all the hues, saturations and values in the Color Wheel. You can modify it even more with interactive Hue Controls, set a base color for Palette generation, and even organize the palette to a particular order. Seriously, the Spectrum Engine is way too colorful than you think it is!
Intensity
Intensity is more like a node, that allows you to create materials more accurately. If you have created Glass Materials and have looked on the internet to get the Exact IOR value for different elements, this node will solve it. Intensity is a collection of all those predefined values that you would find useful while creating materials.
Currently, the Intensity node has two options: Glass IOR, and Blackbody Temperature. Each of them come with dozens of predefined values that is extremely useful. To make Intensity even more productive, it also comes with various utility options like Cycling through the values and getting information about values. I even plan to add more options with more predefined values in the future updates 🙂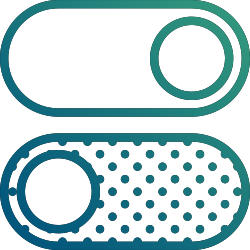 Easy Controls
Controls that are designed for all your needs. Adjust and Play around with them till you get the Colors you like.
Pro Tip: Global Color Controls are designed so that you can control Hue, Saturation, and Value of a Palette together.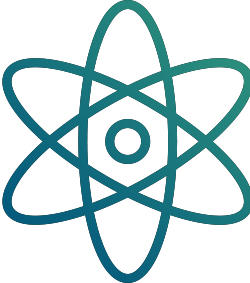 Colorful Spectrum Engine
The Spectrum Node comes with Spectrum Engine, which is colorful to its core! It was colorfully coded so that it works best in any case.
Developers: The Spectrum Engine can be used in other scripts to generate and use colors. Forget about coding your own system!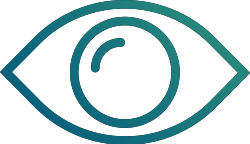 Aesthetically Pleasing
Palettes generated using Kaleidoscope add-on are visually pleasing so that every scene looks great with the palettes generated.
Pro Tip: Use Color Rules to generate beautiful palettes following a specific rule.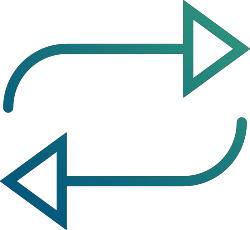 Retrieve History
Ah! Want to get back the previous palette? Don't Panic. Spectrum Node intelligently stores up to 3 history palettes which can be accessed.
Pro Tip: Once you modify a palette, the modified palette is not saved in history. Only Generated Palettes are saved.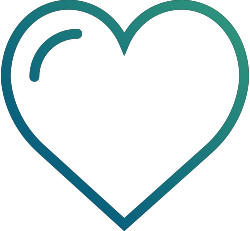 Save what you love
I know that you love to save what you like. That's why Kaleidoscope allows you to save a palette or value for future use.
Developers: A palette saved is in a .json format, which can be easily read into your program.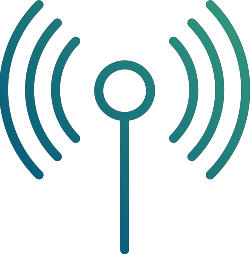 Sync Everything
Working on multiple computers? Kaleidoscope also! With the built-in Syncing functionality, you can sync all your saved palettes and values to all the other systems.
Pro Tip: Different Icons in Saves menu indicate the status of that file.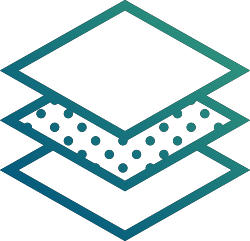 Materials, World or Lamp?
All of them are beautifully compatible with Kaleidoscope. So you can make your world colorful and use Intensity node for lamps or essentially modify everything.
Developers: Reroute node is not yet supported by the add-on hence reroute nodes are automatically removed preserving the links if used.
Connect to the Community
To connect you with the users around the world, Spectrum node allows you to publish your palettes online! It can also be accessed from 'Community' source of the Online mode.
Pro Tip: Create and publish amazing color palettes for the community to use.
Always Updated
Kaleidoscope comes with an auto-update feature so that it updates to the latest version automatically. This ensures that you always get the amazing features in no time.
Developers: Kaleidoscope uses Blender add-on updater created by CG Cookie. Learn More
And much more in Kaleidoscope add-on for Free!
 Renders using the Kaleidoscope add-on
Colors Galore
The Infinite Collection of Palettes for Blender
The Spectrum Node of the Kaleidoscope Add-on is created to provide you with infinite color palettes so that you can explore your scene in different colors. The Colorful Spectrum Engine even has options to create palettes based on specific color rules.

Full Kaleidoscope Add-on
You get the full Kaleidoscope add-on ready to use with Blender version 2.75 and above. It includes both Spectrum and Intensity Nodes which can be used anywhere in your scene.

Future Updates
Kaleidoscope add-on is still a kid! I will keep updating it, so that you can get more of the required options and ease of use. All the Updates of this add-on will be FREE, I won't even charge a piece of cake for it!

Frequently Asked Questions (FAQ)
Will there be any other extra charges later?
Absolutely No. Kaleidoscope add-on is designed for everyone, so I don't want to make it paid. Howver, if you feel like being generous you can always donate to me 🙂
How can I get in touch with you?
If you need any help regarding the add-on or you have any other questions, you can always email me at [email protected] address. I will try to help you within 48 hours.
What are the requirements to run the add-on?
Prism add-on can run on all operating systems which support Blender. However, here are a few requirements:
You need to be using Blender version 2.75 or above.
You need to have active internet connection to get the Online Palette Library! (It does this only once in every new scene)
That's it!
Can I share .blends which use this add-on?
Yes. The way I have coded this add-on, is so that even if you share .blend file which uses the add-on, other users will still be able to work on your file. However, I would be happy if you recommend others also to Download the add-on 🙂
Why is the Kaleidoscope add-on FREE!
I like coding Blender add-on. When people download my add-on, that gives me the satisfaction for the hard work I did in coding it. I want everyone to this add-on creatively, and I would be really happy if you could donate to me 🙂
Get the complete Kaleidoscope add-on
(Donate for the Future development of the add-on) 🙂